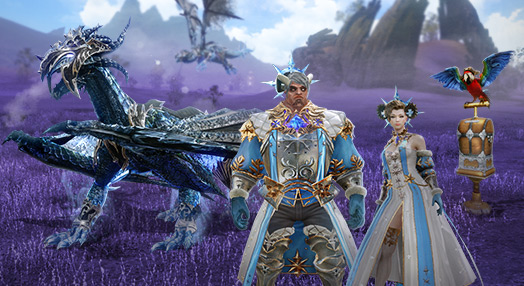 Take charge of the seas and skies from the back of a fearsome Frost Drake mount.
INCLUDES:
90 Days Patron
5000 Credits
700 Bound Tax Certificates
5 Resplendent Weapon Regrade Scrolls
5 Resplendent Armor Regrade Scrolls
5 Resplendent Accessory Regrade Scrolls
5 Red Regrade Charms
2 Superior Red Regrade Charms
Duun's Blessing
Permanent Personal Post Parrot
Winter's Messenger Costume
Wrapped Frost Dragon Mount w/ Armor
Digital Downloads Terms and Conditions
This game is a digital download of software only; Trion will not send you anything. This software will need to be downloaded to your computer, but no physical box, discs or other materials will be provided to you. You must download the game's files to each machine on which you wish to play this game. The download and use of this game is subject to the End User License Agreement, Terms of Use , and Privacy Policy.
This is an Internet-only game which requires players to connect to Trion servers via their own Internet connections. Players are responsible for their own Internet connection service and all Internet-related fees.
Trion Worlds does not ensure continuous or error-free access, use, or availability of any game content, feature, gameplay, or server and may change, modify, disable, suspend, or remove any such content, feature, gameplay, or server at its sole discretion.